Thank you to everyone who participated in the conference!
It was a fantastic time of learning, fellowship and growing together in the gospel of Jesus.
We recorded the sessions and hope to have them available online soon. Follow ANiC on social media and our email list to be notified when they're available and any other developments across the network.
MARCH 13 - 14
2018
VANCOUVER, BC
Being Clear About the Gospel is a two-day conference, March 13-14, in Vancouver for all gospel-centered Christians, brought to you by the Anglican Network in Canada and our Biblically Grounded priority. The Gospel is "the power of God for salvation to everyone who believes" (Rom. 1:16). It is vital for all Christians, but especially for those in positions of leadership in the local church, to be clear about what the Gospel is and what it is not. And it's important to recognize and reject the ways that people within and without the church try to either "improve" or "blunt" or "restate" the Gospel in non-Biblical ways.
In this conference we are gathering with two principal and one minor objectives. First, we want the central biblical texts and images to be clearly presented. Second, we want the current attempts to blunt/re-state/improve the Gospel to be clearly identified and shown why they are dead-ends. We also plan to have three presentations that will help preachers to preach, Bible teachers to teach, and everyone to share the Gospel.
"The gospel cannot be preached and heard enough,
for it cannot be grasped well enough."
– Martin Luther
WHO IS THIS FOR?
This conference is for everyone who wants to grow as a disciple of Jesus. New Christians, pastors, scholars, plumbers, teachers, salesmen, preachers, counsellors, young and old, the gospel is for everyone and changes everything. And being clear about it is a vital and ongoing need for us all.
The conference is hosted by the Anglican Network in Canada (ANiC), but you absolutely do not need to be Anglican to attend. We eagerly desire for brothers and sisters from all Christian churches and denominations to be a part of it.
"Revival occurs when those who think they already know the gospel discover they do not really or fully know it."
– Tim Keller
We live around the truth of the gospel, but never quite get it.
So the key to spiritual renewal is the continual rediscovery of the gospel.
– Tim Keller
"Holiness is nothing but the implanting, writing
and living out the gospel in our souls. "
– John Owen
Raised by career missionaries in Mexico, and with a teaching background in Spanish and Russian, Steve's broadest interest is in Christianity and culture, and in equipping leaders for mission and ministry in cross-cultural contexts. His doctoral work at McGill University focussed on the way in which the Spanish Protestant reformers of the sixteenth century thought about the church and its mission. Apart from teaching apologetics and world Christianity at Ryle Seminary, Steve has served as a visiting lecturer in Christian thought in seminaries and colleges in Ukraine, the Philippines, India, Guatemala and Ethiopia.
He is married to Stella, and they have three children and one grandchild.
Steve will be speaking on:
A More Generous Orthodoxy?
A More Comprehensive Christ?
A More Spirit-Shaped Mission?
A More Incarnate Way In The World?
UPDATE: Sadly Mark has had to drop out of speaking due to a medical issue with his voice. We are sad to not have him with us but pray the Lord would bless him and give him a speedy recovery.
Mark grew up in Toronto in an un-churched family and was a skeptic most of his life. He became a Christian at the end of high school and felt called into pastoral ministry in his early twenties. He received a Bachelor degree in theology and ministry from Tyndale University College (Toronto), and moved to Vancouver in 2004 to attend Regent College, where he received a Masters of New Testament Studies. In 2010 Mark planted Village Church with a core group of 16 people, which has now grown to a vibrant multi-site church of over 5000 people with locations in Vancouver and Calgary, Canada.
He is passionate about contextualizing the gospel, teaching the Bible, seeing people transformed by Jesus, planting churches, and seeing the gospel advance in North American and beyond. Mark loves to train up leaders in the methods and central priorities of ministry with an emphasis on theological integrity and practical effectiveness. He is the author of The Problem of God: Answering a Skeptics Challenges to Christianity (Zondervan, 2017), and resides in the Greater Vancouver Area with his wife and their three daughters.
Dr. Rick Reed joined Heritage College & Seminary on January 1, 2013 as President after serving for fourteen years as Senior Pastor at the Metropolitan Bible Church in Ottawa. At Heritage, Rick teaches in the areas of preaching and pastoral theology. He received his Bachelor of Arts from Biola University, Master of Theology from Dallas Theological Seminary and Doctor of Ministry from Trinity Evangelical Divinity School. He has been a presenter for the Billy Graham's School of Evangelism and a guest professor at Nassa Theological College in Mwanza, Tanzania. Dr. Reed is committed to using Scripture and his ministry experience to glorify God in the training and equipping of men and women for life and ministry.
Rick is married to Linda who directs the Heritage Centre for Women in Ministry and recently completed a Doctor of Education degree at Southern Seminary. The Reeds have three grown children.
Rick will be speaking on:
I Am Not Ashamed of the Gospel (Romans 1:1-17)
Why Good Canadians Need the Gospel (Romans 2:1-16)
The Love and Logic of the Gospel (Romans 3:21-31)
The Spirit of the Gospel (Romans 8:1-27)
Getting in on Giving Out the Gospel (Romans 10:14-15)
Pastor Rob Godard has been Senior Pastor at Cloverdale Baptist Church for the last 14 years.
He has a passion for expositional preaching, the supremacy of God in all things, and to see Cloverdale Baptist Church develop a culture of evangelism where God's people live for His glory and share His Gospel.
He is on the council of The Gospel Coalition Canada, and the British Columbia network, and longs to help churches become more and more healthy as they stand firm on God's Word. He is excited serve the evangelical world for God's glory.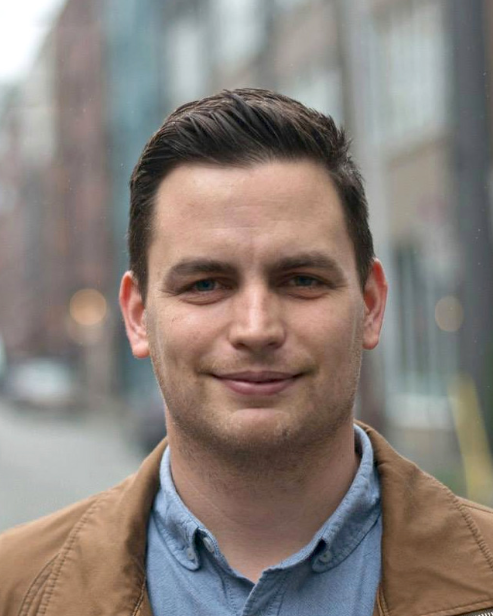 Alastair Sterne is the lead pastor of St. Peter's Fireside, a church plant in downtown Vancouver, B.C.
He serves as the chair of church planting for the Anglican Network in Canada, and is currently working on a doctorate in missiology at Fuller Seminary.
Brett Landry moved to Vancouver in April, 2011 to work with C2C Network and planted Christ City Church in September, 2013, with the vision of establishing a network of Neighbourhood Churches in Vancouver.
Their second Neighbourhood Church, Christ City Church, Kitsilano, was planted on Palm Sunday, 2017 and they have plans to plant again in 2019.
Brett serves as the Lead Pastor of Christ City Church and has been married to his wife Alison for 15 years. Together they have three daughters, ages 12, 10, and 8.
Norm is the Senior Pastor and Planter of Westside Church in Vancouver; a church that has planted 4 others in the Lower Mainland.
He has been married to his wife Nicole for 23 years and they have two sons: Matthew (16) and Micah (14).
For fun, Norm enjoys dating his wife, watching most sports and playing a little golf when the sun's out.
"growth in the Christian life is simply growth in seeing that the gospel is true;
that Jesus Christ is the preeminent reality of all things."
— John Webster
"Never lose heart in the power of the gospel. Don't believe there exists any man,
much less any race of men, for whom the gospel isn't fitted"
– Charles Spurgeon
Holiday Inn Vancouver-Centre
711 W. Broadway @ Heather Street, Vancouver, BC V5Z 3Y2
(604) 879-0511
Reservation Procedure:
Reservations can be made by contacting the hotel directly at the numbers listed below and mentioning "Anglican Network" to receive the special rate:
Holiday Inn Vancouver Centre Reservations Direct
Phone: (604) 707 1939
Email: info@hivancouver.com
These room rates will be held until February 10, 2018

Guest Room Rates:

Deluxe Room $139.00 single/double occupancy
$ 20.00 additional person in room
* All rates are subject to 5% GST and 11% AHRT (subject to change)
TUESDAY
8:00am Registration opens and Coffee available
8:30 Rick Reed: "I Am Not Ashamed of the Gospel (Romans 1:1-17)"
9:30 Steve Griffin: "A More Generous Orthodoxy?"
10:30 break
11:00 Rick Reed: "Why Good Canadians Need the Gospel (Romans 2:1-16)"
12:00 Lunch
1:30 TBA
2:30 Rick Reed: "The Love and Logic of the Gospel (Romans 3:21-31)"
3:15 Break
3:45 Steve Griffin: "A More Comprehensive Christ?"
4:30 Q+A with Rick and Steve
5:00pm - Day over
WEDNESDAY
8:00am Doors open, coffee available
8:30 Rick Reed: "The Spirit of the Gospel (Romans 8:1-27)"
9:30 Steve Griffin: "A More Spirit-Shaped Mission?"
10:30 Break
11:00 Norm Funk: "Thoughts from the Frontline: Proclaiming the Gospel in our new Canadian context"
12:00 Lunch
1:30 Panel Discussion: Brett Landry, Rob Goddard, Alastair Sterne - "A Conversation Between Three Frontline Pastors on Proclaiming The Gospel In Our New Context"
2:30 Steve Griffin: "A More Incarnate Way In The World?"
3:15 Break
3:45 Rick Reed: "Getting in on Giving Out the Gospel (Romans 10:14-15)"
4:30 Q+A with Rick and Steve
5:00pm Day over